Reading Time:
5
minutes
Who said betting is boring? Betting has always been associated with all the sports you can think of, but there is more to betting than just two opposing teams trying to score more than the other. That is why, in this article, we are going to talk about "Novelty Betting" or "Special Bets," which brings the word "fun" into the betting world.
Novelty bets can be anything from serious political matters to interesting celebrity news, the Royal family updates, or even as crazy as the existence of life beyond earth! So, if these examples have made you curious about all the possible things you can bet on, this video will spark your curiosity even more!
Betting on politics is very much unpredictable as things can change in a matter of seconds. That is also the reason why it is even more exciting to lay a bet on these matters.
For the U.K. political scene, there is so much uncertainty going on with the Brexit issue that it becomes a profitable opportunity for bookmakers to layout different betting offers around this topic. Some interesting examples include whether there will be No Deal Brexit in 2019 and whether Article 50 will be revoked before the end of 2020.
As for the upcoming U.K. general election, James Corbyn, Ken Clarke, and Margaret Beckett are leading the U.K. politics betting market with the highest stakes as potential candidates to replace Boris Johnson. The year in which one of them will replace him and whether this will actually happen are different categories that you can place your bets on.
When it comes to U.S. politics, it doesn't matter which side of the fence you are sitting on, the U.S. presidential election always draws massive attention from people around the world. Despite all the fury and rage from anti-trump parties for the last four years, President Trump seems to be very optimistic about being elected for a second term in the White House.
William Hill is currently offering wagers at odds of 6/5 for Donald Trump, followed by Elizabeth Warren at 5/2 and Joe Biden at 7/1 while bet365 is also offering very similar odds for all these three candidates. This means that there are two potential candidates from the Democratic party against one Republican for the 2020 U.S. Presidential Election.
But will Donald Trump beat all his fellow candidates against all odds like last time too? We can't wait to find out!
The Royal Family has always been one of the hottest topics of the town, and they even have a category of their own on some of the top U.K. online bookies.
As much as how horse racing devotees are crazy to see which horse number will win the race, fashionistas can also jump onto the bandwagon by predicting the hat color that Queen Elizabeth will wear to the Royal Ascot. Yes, you read it right. People can actually bet on what hat color Her Majesty will wear to the annual prestigious horse racing event and be a part of the deep-rooted British culture.
Lately, both Prince Louis (Prince William's son) and little Archie (Prince Harry's son) have also been gaining a lot of attention from the betting industry, and people are already betting on who will get the highest GCSE score or who will go bald first between Prince Louis and baby Archie.
If you think these are ridiculous for a bet, you can also bet on which tiara Princess Beatrice (the elder daughter of Prince Andrew, Duke of York) will wear on her wedding day and who will be designing her wedding dress. Pretty bizarre for a bet, isn't it?
Game of Thrones was literally a hot mess earlier this year, disappointing thousands of fans worldwide with its somewhat unsatisfactory ending. Those who took a bet on "the Iron Throne to be vacant" at 7/1 odds probably cried with joy, but sadly, most of us have our expectations burnt down along with the Red Keep.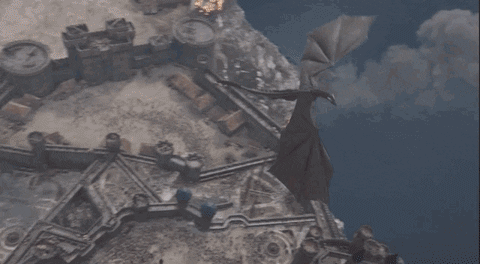 On a different note, it seems like which actor gets to inherit the fame and legacy of the Double-O-Seven status is a big deal for the Brit movie fans. No leading U.K. betting sites will leave out the punts for their nation's favorite secret agent. Rumor has it that Tom Hardy will be the next James Bond, but the bookies will take no chance and have laid out bets on other potential actors such as Idris Elba, James Norton, Tom Hiddleston, and Richard Madden.
For those who are closely following all the awards in the entertainment industry, singing competitions and reality shows on TV, the good news is that you can bet on the outcomes of these shows as well. Even without real money involved, viewers have been enthusiastically rooting for their favorite TV personalities. So why not do the same with a few pounds or euros to make the experience more thrilling?
Since most bookmakers are from the U.K., you might also come across bets on British TV series such as Strictly Come Dancing, Great British Bake Off, and perhaps even Love Island. Other popular contests which you can place wagers on are Eurovision, X-Factor, and The Voice.
For international movie fanatics, the 92nd Academy Awards is happening on 9th February 2020, and the bets are already open for different awarding categories like Best Pictures, Best Actress and Best Actor Awards. So, don't forget to check them out if you are a big movie freak!
Whether life exists beyond Earth is a controversial topic that will never die out until the facts are revealed by the authorities. We can blame Steven Spielberg for sparking our curiosity with the E.T. movie and Marvel for making us want to believe even more with its Superheroes in fancy armors.
With the ludicrous area 51 strike which happened recently and the U.S. presidential election coming up soon, it seems like the perfect time to bet whether the next POTUS will reveal one of the most classified information regarding the world-famous area 51. Are we alone in this universe? What do you think?
Novelty Betting and Localization
Localization is all about adapting a product or service to fit into a different culture so that audiences in different countries can connect to your brand easily. Think about how McDonald's menu in the U.S. is slightly different from the ones in Japan while maintaining the same brand identity, for example.
If we have to apply this concept to the betting industry, a perfect opportunity for bookies to implement localization in their business is novelty betting. Let's clarify this a bit more. For example, Americans probably won't care about betting on what hat color the Queen will wear to a horse racing event, but they might be more interested in who their next POTUS will be in the upcoming election.
So, depending on the target market, always be on your toes about all the trending topics in town and offer wagers on such matters so that locals would be excited to place their money on your betting site. Offering such a wide variety of topics other than traditional sports wagering also means that it is a great opportunity for bookmakers to expand your market reach.
So, if you are ever in need of a professional localization agency to attract punters from different markets, Translation Royale is always ready to be at your service. Everything is just a click away.
How did you like May Thawdar Oo's blog post "A Guide to Novelty Betting and 5 Crazy Topics You Can Bet Online"? Let us know in the comments if you have anything to add, have another content idea for iGaming blog posts, or just want to say "hello." 🙂