Reading Time:
7
minutes
Affiliate marketing is a fundamental backbone of any online marketing monetization efforts. It is also, inarguably, one of the biggest supporting pillars of the global iGaming industry.
The role of an affiliate in the online gambling industry is to direct players from its own website to relevant operators' pages through affiliate links and CTAs. In return, affiliates receive incentives (e.g., a percentage share of revenue, or CPA (cost per action or cost per acquisition)) based on their performances, which is measured by the amount of relevant traffic, conversion, and sales.
Therefore, in order to become a successful iGaming affiliate, one needs to master the art of creating a killer affiliate marketing copy. And the key points to crafting such content lies ahead in this video. So, what are you waiting for?
Fake news and fake reviews. Who wants that? (Oh, and we all know one person who is very sensitive about fake news though, don't we?)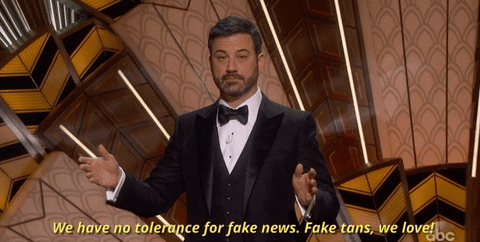 Jokes aside, "honesty" should always be your first, second, and third priority in the affiliate world. While you don't have to heavily criticize a service/product for its weaknesses, you really shouldn't sugar-coat its obvious flaws or disadvantages either.
People are not going to easily believe that every sportsbook you've written about are the best ones to place wagers at just because you said so. Right? That is why a fair and square evaluation with reasonable explanation is always the best practice to build the trust of your readers.
When you are writing a review (whether it is endorsed or not), it is very crucial that your opinion is genuine and unbiased.
This also comes hand-in-hand with honesty. People say, "Fake it till you make it," but please don't fake reviews until you make money. If you want to talk about the pros and cons of different slots and compare them, at least go through the whole process first.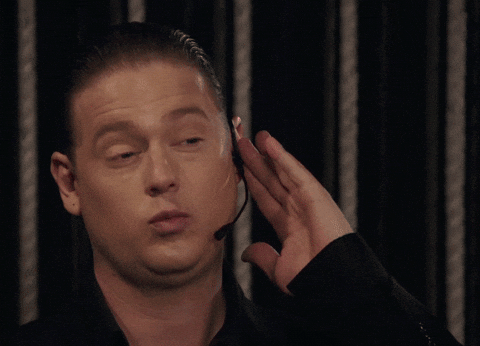 How are the graphics and animations like? Is the online casino website giving away free spins? What are their slots' RTP, volatility, and variance? Your personal experience while playing them is also a bonus point for readers who are trying to understand a bit deeper about these slots.
If you come across something you don't like, you can also give straightforward feedback about why you are not satisfied with a certain casino game, and compare it with other slots as well.
Yes, it is as easy as ABC to copy/paste basic information from other blogs, but it's your professional opinion and personal touch that make you stand out from the rest of the crowd.
So, don't ever promote/rate online casinos and games that you haven't tried yet because your credibility and audiences are much more worthy than the commission you'll earn from one fake article.
3. Perform a Good Keyword Research
Putting great effort into SEO and keywords for your blogs is like killing two birds with one stone. If your blogs are highly searchable, it is beneficial not only for your business but also for all your clients (the operator/s you're linking to). In order to achieve that, there are so many great free keyword research tools and paid keyword research tools that can assist you with your keyword research project.
A few simple things to consider when doing your keyword research are search volume, SEO difficulty, and perhaps cost-per-click (CPC) if you are running ad campaigns.
Search volume reflects the number of people searching for that keyword in a certain period. Hence, it is important to pay attention to it. The higher the search volume, the higher the buyer intent is. However, it also implies that a lot of your competitors are trying to rank that keyword too! So, look for low-hanging fruits with medium search volume and lower SEO difficulty which can give you an extra boost.
Also, keywords don't have to be single words. Sometimes long-tail keywords are more specific and easier to compete in organic search. Here is an example from Ubersuggest for the keyword "best online casinos in the UK."
As you can see, terms like "best online casino in the UK," "best online casino slots UK," and "best online casino sites UK" seem to have the highest search volume as well as the highest SD (SEO difficulty) values.
On the other hand, phrases like "best online casino UK no deposit" and "best online casino offers UK" have lower search volumes but also less competition. So, when you are writing an article, try to use more of the less competitive keywords and less of the more competitive ones.
When you think about iGaming affiliate blogs in general, what comes to your mind? If your answer is "a plain page, a lot of texts, company logos and rows of yellow stars for rating," the bad news is you might have been infected by the mediocrity of low-quality affiliate blogs. The good news is that you can choose not to be one!
Your website doesn't have to be as pretty as a beauty blogger's page, but having a clean website layout, a consistent blog structure with good quality visuals will surely save your readers from frustration and boredom.
One tip that can make your iGaming affiliate blog more lively is to add video reviews/snippets of an online casino game, live poker, or whatever you are promoting. Here is one good example of an online casino review by AskGamblers:
If editing video is your nemesis, perhaps add screenshots of different unique features. That will give your blog an extra kick of personalization and visual flair.
Sometimes, there are cases where some users will not be able to play certain games until they sign up. In this case, they will be curious to see how they are played before registering themselves as players on those online casino sites.
So, if you can provide this opportunity to let players peek inside the game, it will be fun and help your audience make better decisions. That's also a potential conversion point for iGaming affiliates right there.
5. Write Different Review Formats for Different Types of Readers
As a content creator, we always want to provide valuable content to the audience. But, a lot of value doesn't ALWAYS mean a lot of text. For example, some detail-oriented people might be interested in reading a well-researched article about a game, whereas people with very little limited time (or patience) would jump straight to the point. So, in order to cater to different types of readers, here are a few review formats that you can follow:
Table of Contents: This is very helpful for readers who want to jump straight to the section they want to read (whether they are in a rush or just being lazy).
Feature Comparison Table: Often represented as a table or a grid, all the information is compared side-by-side, so it is easier for readers to decide which one is the most suitable for them. Instead of an overall 5-star rating, this showcases only the most important features of each subject in one place. There is no beating around the bush for this one, so it is suitable for all types of readers.
Short Snippets/Brief Overviews: This type of review contains perhaps a paragraph or two with a rating system, a photo/logo, and a relevant link. It is suitable for casual readers who want to know the most important points at a glance. Since these reviews only provide snippets, visitors are more likely to click through affiliate links to learn more about the topics they are interested in.
Full comprehensive review: This is the kind of review where you can dive deep into details like benefits, all the advantages, and disadvantages, unique features, coupled with photos, screenshots, T&Cs, and so on.
Not only are they perfect for people who really want to know about a topic inside out, but they are also great for showcasing your industry knowledge and professionalism. If your article is well-written, people might even stay longer on your page to finish the whole article – which is important for both your credibility and SERP rankings.
However, in-depth reviews have their own risks, i.e., there is a high chance of link bypassing. Since it is very detailed and informative, readers might not feel the need to click on your affiliate link to find out more about that topic.
Having said that, you can place CTAs which link directly to the sign-up page or to relevant games instead of another sales page which describes the same thing all over again. In a worst-case scenario, they might even decide that the product/service is not the right fit for them after reading your article, so you will lose on any potential traffic which could otherwise be redirected to the merchant's site. In that case, you can encourage them to check out other related affiliate articles and keep them in the loop.
So, when life gives you lemons like that next time, just say, "No, thank you!"
6. Find Your Middle Ground
At the end of the day, iGaming affiliates are often times paid to write about their clients and are obligated to drive referral traffic towards their sites through content. At the same time, they have to serve readers with professional, unbiased opinions about certain topics.
So, if there comes a time where you have to talk about the flaws, choose your words very wisely. It is important that you find a neutral tone with valid and reasonable explanations to support your verdicts. Perhaps, more importantly, don't let your inner Gordon Ramsay out!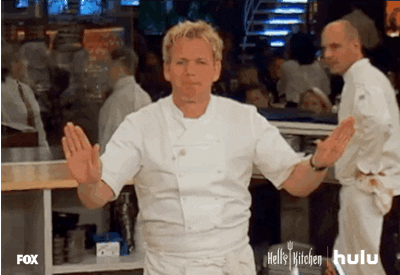 In this way, you can provide authentic information to your readers while keeping clients happy. Remember, your content is a gateway to your clients' websites, and you need to make sure that your visitors are passing through to it.
Sometimes, industry leaders are a good source of inspiration for up-and-coming iGaming affiliates. So, if you want to know which big companies are currently excelling in the industry, one good way to measure their success is to check whether they have any highly-reputable iGaming awards or not. Perhaps, you can learn a thing or two about content marketing from other fellow iGaming affiliates.
So, this concludes our topic of "7 genuine content marketing tips for iGaming affiliates." But before we wrap up, here is a summary of all the points we have discussed:
Be honest with yourself and to your readers
Experience the process yourself first
Perform a good keyword research
Always think outside the box
Write different types of reviews
Find a neutral tone for critcisms
Be inspired by other affiliate gurus
Make sure you follow these tips for a profitable iGaming affiliate service that not only provides the most authentic information to the readers but also drives a high level of conversion and sales for your clients.
You might not be the only game in town, but you can definitely be the one that everyone loves.
How did you like May Thawdar Oo's blog post "7 Genuine Content Marketing Tips for iGaming Affiliates"? Let us know in the comments if you have anything to add, have another content idea for iGaming blog posts, or just want to say "hello." 🙂